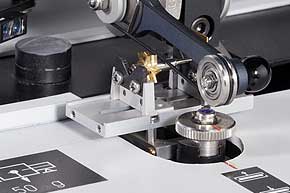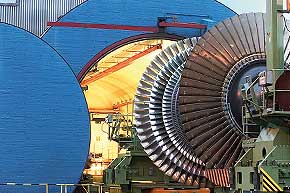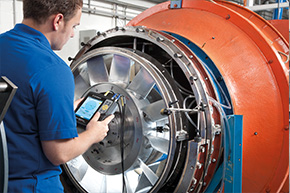 Schenck RoTec provides the technology to ensure that your plane lands safely, that your shave in the morning is smooth, and your car journey is comfortable and quiet. How? By providing the technology to balance jet engines, razors and motors eliminating excessive noise which is transmitted to other components and thus causes malfunctions.
Balancing is a critical step in ensuring the quality of rotating components. This applies to repair workshops and mass production. Balancing improves the quality and service life of your products, increases productivity and enhances your competitive position. Schenck provides solutions for very different industries, such as vehicle construction, the electrical industry, aerospace, the turbine industry and mechanical engineering.
Schenck RoTec GmbH provides a complete programme for all rotating and oscillating components and assemblies. The spectrum ranges from balancing light-weight miniature rotors weighing only a few grams to heavy-weight rotors such as a steam turbine rotor weighing up to 400 tonnes.
An international team of over 1250 qualified employees develop solutions for research and development, production, maintenance and quality control. We conduct basic research work, into the fundamentals of balancing, in close cooperation with Darmstadt Technical University and other research institutions.
Our core competence is the precise measurement and analysis of signals. As a globally operating company, we have manufacturing facilities in Europe, America and Asia. In addition, we maintain a close-knit service network which ensures that we are never far away from our customers – wherever they are.
Visit our website for more details!