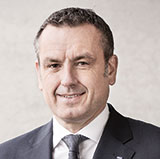 Dr. Jochen Weyrauch
Dr. Jochen Weyrauch, born in 1966 in Germany, was appointed to Dürr AG's Board of Management as of January 1, 2017 and to the Management Board of Carl Schenck AG as its Chairman as of  March 1, 2017.
Dr. Weyrauch's operational responsibility comprises the Measuring and Process Systems and Clean Technology Systems divisions. Moreover he is in charge of Corporate Development (including M & A) and IT. Dr. Weyrauch held board positions at Continental Teves and Carl Schenck AG and was CEO of Schenck Process from 2006 to 2014. Before joining Dürr AG, he worked as an independent consultant. Dr. Weyrauch holds a PhD in Engineering.
---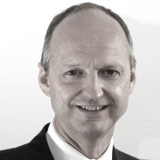 Andreas Birk
Andreas Birk, born 1958, has been a member of the Management Board of Carl Schenck AG since 01.01.2006. He studied law at Frankfurt University.
Since obtaining his law degree, Mr Birk has worked in several management functions in the Schenck Group, focussing on legal matters, insurance, patents, personnel and property and, since 1996, implementation of the decentralization of the Schenck Group.
He also manages the Corporate Legal, Patents and Insurance Division of the Dürr Group.
---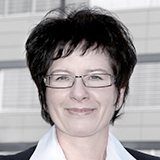 Susanne Schlegel
Susanne Schlegel, born 1964, has been a member of the Management Board of Carl Schenck AG since 01.08.2016. She was awarded a Master's degree in Business Studies by Giessen University.
Following this, Ms Schlegel worked for 15 years in various positions in the ThyssenKrupp Group, where she was Commercial Director for the last six years. From 2006 Ms Schlegel worked as CFO in various companies in the automotive sector or in mechanical engineering, for example MAGNA Automotive Services GmbH, Schuler Pressen GmbH and Scheuerle Fahrzeugfabrik GmbH.
Ms Schlegel has been Commercial Director of Schenck RoTec GmbH in Darmstadt since July 2015. At the same time, she took over the function of CFO for the MPS Division of the DÜRR Group.