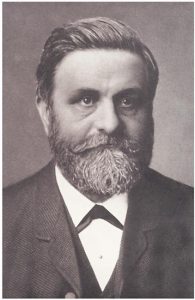 Over 135 years of Carl Schenck, Darmstadt
On 1 October 1881 Carl Schenck founded an iron foundry and scales factory in Darmstadt that has since developed into Carl Schenck AG. Nearly 20 years before, in 1863, Carl Heinrich Johann Schenck, who was an eminent businessman, had been a co-founder of the company Schenck, Mohr & Elsässer in Mannheim, one of whose technical employees was Carl Benz, the automotive pioneer.
Schenck left the Mannheim company in 1881 in order to found his own scales factory in Darmstadt. The company founder's perspicacity and early international orientation, together with its presence at world exhibitions, ensured early success and a healthy order book for the young Darmstadt company. Thanks to dynamic development, the product range was extended in 1902 to include conveyor technology, followed in 1907 by the start of the development and production of balancing machines. At the end of the 1920s, the product range was again expanded to dynamometers and brake testing stands, although the iron foundry was closed.
After the Second World War, the meteoric rise of the Darmstadt company began in earnest, and it expanded enormously, creating for itself an international reputation. Schenck products were now delivered to every part of the world and used in many sectors of industry. Sales and production locations were also established in many countries. On the basis of this success, investment at the Darmstadt location was concentrated above all on technical development, enabling the company to further consolidate its pioneering role in the field of measurement technology, scales construction, and testing, conveying and balancing technology.
The importance of the company for the city of Darmstadt and the region is also demonstrated by the many and varied activities in the cultural field, in cooperations with local institutions and in the loyalty of its many employees.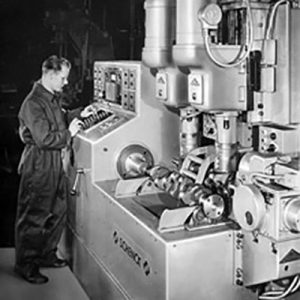 New economic developments brought major challenges for Carl Schenck AG. This resulted in restructuring and reorganisation. The successive hiving off of traditional divisions from the plc demanded entrepreneurial flexibility and competence. Today, Carl Schenck AG is a subsidiary of the globally-active Dürr Group, which is based in Stuttgart, and acts as the holding company for the MPS Division. World market leaders in balancing and diagnostic systems, assembly and testing systems and filling systems operate under its roof. The Schenck Technology and Industrial Park has valuable capacities with a wide range of service facilities on an area of over 100,000 m².